Fungus & Disease Control
FUNGUS & DISEASE CONTROL SERVICES BY TURF FOX
Fungicides applied to your lawn can easily help avoid many common grass contaminants. Fungus and disease control is a proactive way to help keep up the health and elegance of your turf. Proper treatment and care of your lawn that promotes the development of an intricate healthy lawn root system can go a long way in disease prohibition as well. Avoid common missteps that invite lawn fungus: drought, compacted soil, faulty mowing, and over-watering. We will provide your lawn with the proper care and treatment for problems that may threaten to surface.
PREVENTION AND TREATMENT
Recognizing the condition of your lawn and having the ability to analyze when something is not quite right is a key aspect in disease prevention. Call Turf Fox when diseases such as large patch, pink snow mold, or anything unusual appear on your lawn. Our experts can spot fungus and disease quickly and treat your lawn even if it is already devastated.
Through our fungus and disease control program, we apply a fungicide when unhealthy organisms exist, even when they're dormant in your lawn waiting for the right conditions for lawn disease to develop. We target common diseases and different types of lawn fungus. It is important to know that curing a diseased lawn does not "heal" the damage already sustained within that area. Previously infected surroundings will clear up as the turf starts to grow and the fungus is stopped.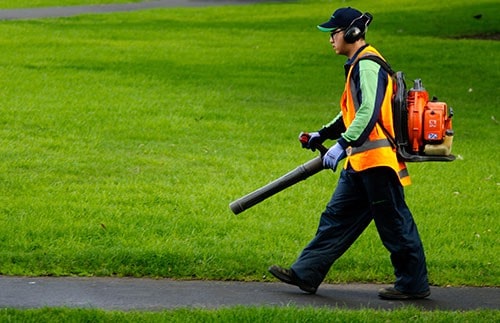 DIAGNOSE AND STOP
Every lawn in the Sarasota area is vulnerable to disease. At Turf Fox, we are lawn fungus and disease experts. We have an expert on staff with a degree in horticulture who has the right experience and background to analyze, cure, and stop lawn diseases from progressing.
We can integrate custom products and cultural methods that will keep fungus and other diseases away.
How do you identify if it is a disease, and what are the actions you need to take? Call the lawn fungus and disease specialists at Turf Fox. We will tell you what's going on with your lawn. If your lawn does have a fungus, we can put a stop to it and prevent it from spreading through rescue treatments applied throughout the rest of the year. We can make sure it doesn't come back by taking preventive measures the following seasons.
Give our lawn care specialists a call and let us inspect, treat, and stop your lawn fungus and similar diseases to get your lawn back to being active, healthy, and elegant again!
To schedule fungus and disease control services, call (941) 304-TURF or fill out the form on this page and we'll call you to set up an appointment. Contact us today!